Symptom:
After completing activation on your Polycom VVX phone, the screen shows Line Unregistered error and "Sign in" in the menu options.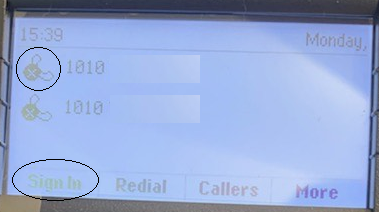 Applies to:
Polycom VVX series phone devices
Resolution:
Change the Base Profile on the Deskphone
To manually change the Base Profile to Generic on the deskphone
Exit the initial sign in prompt.
Go to Settings > Advanced. 
Password provided to you separately by your TELAIR Admin.
Select Administration Settings. 
Go to Network Configuration > Base Profile. 
Press Edit to change the Base Profile to Generic.
Press back, and then select Save Config. Your phone should reboot automatically.
Additional information:
If the above steps do not resolve your issue, please raise a case with TELAIR support.